Mossbergska Friluftsskolan
In Västra Bodarna outside Alingsås, the old Mossbergska Friluftsskolan, which was built in the 1920s, has undergone an extensive renovation. The area that was previously used as a weekly residence for asthmatic children has been rebuilt into 29 condominiums.
We have delivered:
Image: Okidoki Arkitekter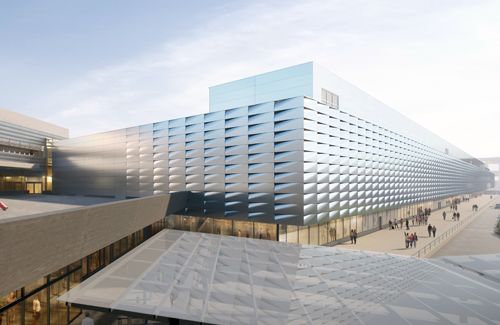 Arlanda Terminal 5, Porten
Arlanda Terminal 5, The gate at Arlanda airport is a 330 meter long extension that will become the foreign terminal's new exterior facade. Construction started in March 2020 and has an estimated construction time of 55 months. We are proud to deliver a variety of ventilation products to the project, including:
ABC-ALFa ducts
ABC-IBZ - P-marked burglary resistant grille, tested according to SSF 012
Image: Tengbom arkitektkontor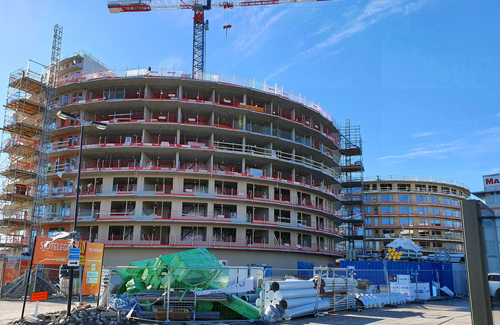 Kvarteret Fyren, Nynäshamn
The housing block Fyren in northern Nynäshamn is a new exclusive housing complex that will include 466 new apartments, many with sea views. Move-in is planned for 2021/2022.
We have delivered:
Smoke control damper, ABC-VU 120, EN 12101-8

Fire dampers
Roof hoods
Grilles
Kv Guldvingen
Our ventilation tower ABC-Balder is installed on site in Kv Guldvingen in Trollhättan. Balder is a high-quality ventilation tower made of stainless steel for ground ventilation with a very good water separation rate. Kv Guldvingen is a renovation project of approx. 600 apartments in the Lextorp district in Trollhättan. These towers have been delivered in collaboration with Teklin AB.
ABC-Balder ventilationtower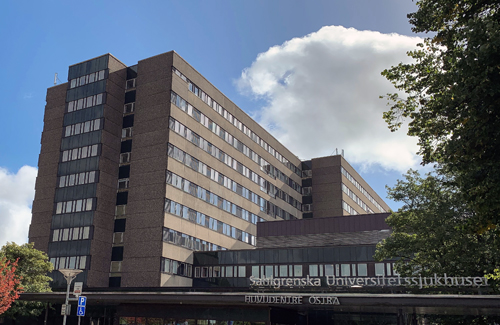 Östra sjukhuset, Göteborg
Refurbishment of Östra sjukhuset in Gothenburg (part of Sahlgrenska University Hospital). The hospital was built 50 years ago and has been modernized and expanded to meet the demands of today and the future. Together with Ventilationskontroll Aeolus AB in 2020, we have been entrusted to deliver:
Fire dampers
Roof hoods
Grilles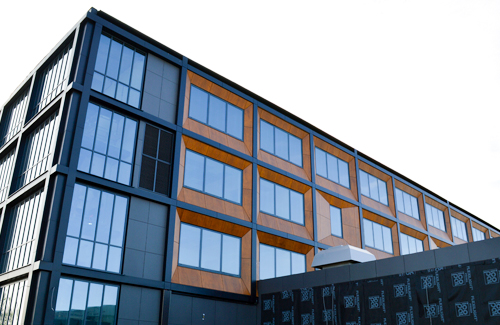 Stationshuset, Falkenberg
The property is located next to the station in Falkenberg and the area of ​​7400 m² will contain, among other things, gym and office. We are very happy to have been entrusted to deliver, in collaboration with Industrientreprenad Varberg, during 2020:
Roof hoods
Grilles
Dampers
Fire dampers
Ventilation ducts

Tågdepå Kärråkra, Hässleholm
Kärråkra train depot is a maintenance depot for repairs, supervision, setup and cleaning of Öresund trains and Påga trains in Kärråkra, Scania. It is an extensive building with, among other things, a 23,000 square meter workshop hall with the capacity to service just over 110 Öresund trains. In collaboration with Ventab, we are a proud supplier of:

Kv. Myntan, Tyresö
We have had the pleasure of supplying ABC-TH hoods together with Gnesta Ventilationsmontage to the newly built townhouse area in the block Myntan on Tyresö.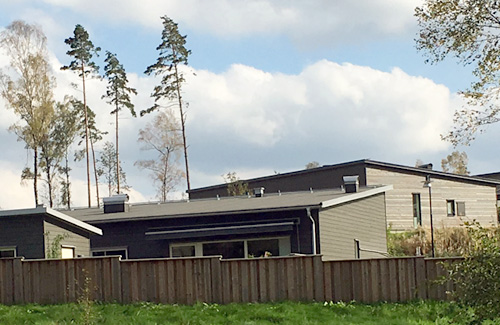 Residential area Hestra, Borås
ABC-TH is located in the newly built residential area at Hestra in Borås.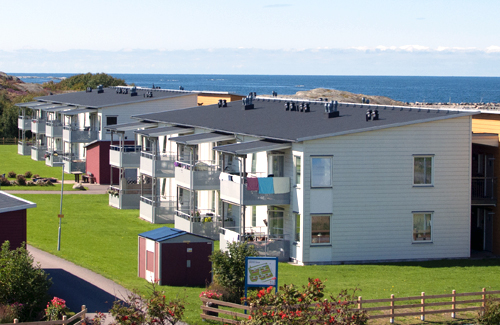 Apartment building, Öckerö
ABC-JET hoods on Öckerö. Zincmagnesium provides very good protection in environments that are strongly alkaline or contain chloride and
ammonia. Magnelis is tested and approved by RISE (SP) for use in marine environments up to corrosivity class C5.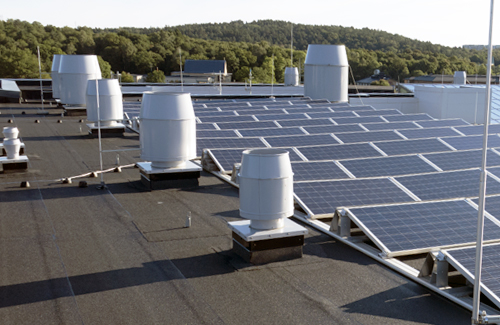 Angereds närsjukhus
Angered's Community Hospital has been built with innovative thinking that provides care that puts the patient at the center. ABC Vent was entrusted to deliver: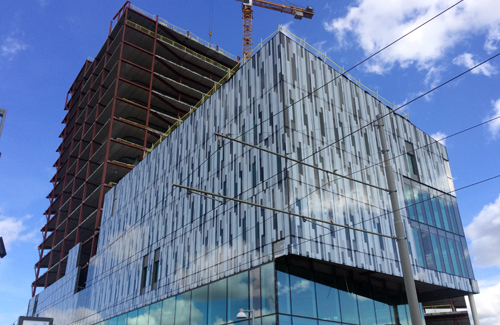 Resecentrum, Gamlestaden
In 2018, a new travel center will become a hub for trams, buses and trains in Gamlestaden, Gothenburg. Offices, hotels, 600 homes and commercial premises will be built right next door. ABC Vent was entrusted to deliver: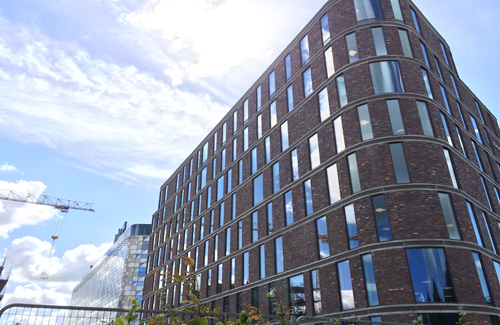 Zenuity, Lindholmen
Zenuity, which develops software for advanced driver support systems and self-driving vehicles, now chooses to relocate its headquarters to Lindholmen in Gothenburg. ABC Vent has supplied air intake and exhaust solutions for the ventilation system.

KV Domherren
ABC Vent has delivered 200 Protect 60 to Skanska Nya Hem Johanneberg, KV Domherren in Gothenburg. 3 buildings with 158 apartments were built with construction starting in 2015.
Image: Göteborgs Stad

LHL Gardermoen
Together with Voltair, we have been able to deliver dampers and grills to the new hospital LHL Gardermoen, which should be ready in 2018.
Image: LHL Klinikkene

A6 Center, Jönköping
We were trusted to deliver e.g. hoods, grills and fire dampers for the extensive modernization and extension of the A6 Center in Jönköping.
Roof hoods
Grilles
Fire dampers
 
ICON Växjö
ICON Växjö is being built on the arena grounds and will contain a school, offices, bowling alley and housing. Total area will be 37,000 m2 where the highest part has 19 floors. We have had the pleasure of delivering: